Hey everyone, Steven here! So Kingdom Hearts is a massively popular video game franchise, and so is Final Fantasy, but I want to focus on the other aspect of Kingdom Hearts' success. Disney.
Now, Disney is famous for its movies, but nobody ever really discusses Disney's games. Now, movie games in general get a pretty bad reputation, and fairly so. So I've decided to discuss 5 Disney games I believe are under-appreciated.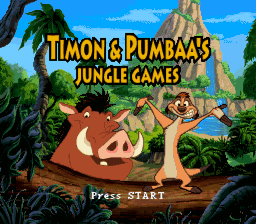 #5
Timon & Pumbaa's Jungle Games
Timon & Pumbaa are The Lion King's most beloved characters, having a whole TV Series dedicated to them along with pretty much the entirety of the third film, so befittingly they received their own game for PC and the SNES in 1998. 'Jungle Games' is a game containing 5 games such as Jungle Pinball, Hippo Hop (Essentially Frogger), a tile-matching game, Burper (a shooter type game, using Pumbaa to belch gas) and a slingshot game. I have never played the SNES version as I had the game on PC, but I spent hours playing it. Pinball and Frogger are games people love to play on the best of days, but when you add two of your favourite film characters it only makes it more charming. The PC version featured a full voice over. The SNES version lacks a voiceover, but has some sound effects from the PC version intact.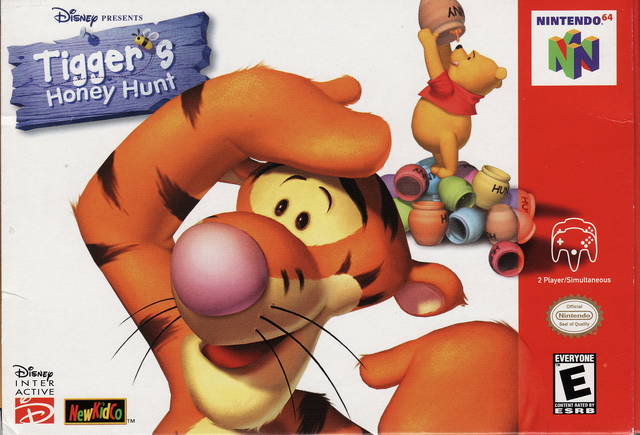 This game was released in 2000 for the Nintendo 64, PlayStation and Microsoft Windows. The game is a 2½ dimensional platformer in which you proceed through levels and collect honey pots. As a fan of platformers (and particularly fond of Winnie the Pooh), this game delivered it had the right amount of things to do, in the platform areas Tigger must find a required number of honey pots to exit a level, he can then return after collecting any of the two special bounces he learns along the way, which helps him find the rest of the 100 honey pots that are hidden in each of the platform levels.There are numerous bonus things to collect after collecting a certain amount and the game has three multiplayer mini-games. If you need high stakes action and excitement this might not be your game, but if you are happy to proceed through levels and hunt for collectables or are a huge fan of Winnie the Pooh, this game is for you. Definitely a very fun basic platformer.
Now, I can maybe understand the lack of interest in this game, but I loved it nonetheless. The story is intriguing as a fan of Tarzan and is a sequel to the original film and told through cut-scenes. The gameplay is pretty simple as you make your way through the jungle, but it's great fun when you are riding down rivers or across lakes going off jumps and performing tricks. This is where the game gets fun. That and the little bungee jumping mini games that progressively get harder. If you are a hard core gamer or find yourself to be 'amazingly good' at video games, then you probably wont enjoy this one. But I found it to be a great and fun game. It does however, contain one of my gaming pet peeves. During the boss battles, it's a battle of pressing the button as fast as you can, something I find myself to be particularly slow at.
If you were old enough to have a SNES then you probably have this game, and if you have it, you probably understand the hours of fun it brought. It is a very classic sidescroller game that basically plays through levels based of scenes from the movie. If you can I'd even recommend getting an ammulator and playing through it. It takes you back to a day and age of classic gaming and if you're a fan of Toy Story you will love it.
#1 Mickey's Wild Adventure
Now besides being a classic, this game links back to classic Disney in a similar way to Kingdom Hearts II and it's world 'Timeless River'. In this game you play through 7 levels all based off classic Mickey Mouse cartoons. These include
This game is a must-have/ must-play for any huge Disney fan. Well that's all for now, hopefully there's some games there for the Disney fans to check out before the new Kingdom Hearts, and we'll keep you up to date with any new information.
Or discuss it over at our
FORUM
.
Check back in soon and don't forget to follow!